Gravel route from State Rte 9 to 6500 Rd, Beddington, Washington County, Maine
Gravel route from Stud Mill Rd to Stud Mill Rd, Beddington, Washington County, Maine
Gravel route from 45-00-0 Rd to 31-00-0 Rd, Cherryfield, Washington County, Maine
Gravel route from State Rte 9 to State Rte 9, Cherryfield, Washington County, Maine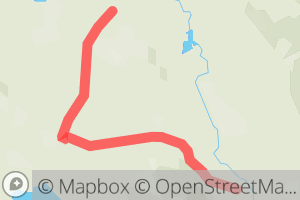 Gravel route from Down East Sunrise Trail to Down East Sunrise Trail, Pembroke, Washington County, Maine
"The Down East Sunrise Trail is an 85-mile multi-use corridor connecting Ellsworth to Ayers Junction in eastern Maine. It serves as a major portion of the northeastern head of the East Coast Greenway. The Sunrise Trail is designed to accommodate hiking, thick-tire bicycles, ATVs, horses, cross country skis and snowmobiles."
Gravel route from Down East Sunrise Trail to Down East Sunrise Trail, Hancock, Hancock County, Maine
"2015 gravel was packed down into two paths from ATV traffic. This leaves a center berm of course gravel. Tires smaller than 35mm may not work well. WTB Nano 40c worked perfect. Saturday morning in July I passed less than 10 ATVs they all slowed down to pass and wave. (no bikes?) "
2