1,179 miles of newly-added routes in Wisconsin, West Virginia, Vermont, Tennessee, South Carolina, Quebec, Pennsylvania, Oregon, Ohio, New York, Minnesota, Michigan, Massachusetts, Maine, Larnaca, Colorado and California.
Gravel route on , Winchester, Johnson County, Tennessee
"Very challenging on a gravel bike. Better choice would be a MTB with shocks. Changing conditions from smooth to rocky to rooty to muddy. Some areas overgrown with nettles(?). No views in summer as trees are full. "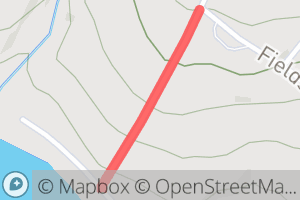 Gravel route from Nørre Havnegade to Stegholt, Aabenraa
Gravel route from Stegholt to Nørre Havnegade, Sønderborg
"Aabenraa Sønderborg"
Gravel route on Råbackanraja, Espoo
Gravel route on Rautialantie
Gravel route on Arroyo Dr, Irvine, Orange County, California
"Gravel Ride by Nate "
Gravel route from Rue Principale to Rue Principale
Dirt route from Porter Cross Rd to Porter Cross Rd, Lugoff, Kershaw County, South Carolina
"The ends are mix of gravel & dirt. Most of the road is hardpack dirt. "
Gravel route from Fireglass Loop to Caldera Springs Dr, Bend, Deschutes County, Oregon
"There maybe a good gravel route from SunRiver to Bend, but this isn't it. About 60% gravel; 40% road. I would strongly recommend taking the single track trail "Afternoon Delight" that parallels Coughlin Rd / NF 41 vs taking Coughlin / NF 41 - which is loose gravel and washboard."
Gravel route from Hurley Rd to Ingalls Rd, Bridgton, Cumberland County, Maine
"Well maintained gravel. Road discontinued at east end. "
Gravel route on Rautialantie
Gravel route on MN-74, Saint Charles, Winona County, Minnesota
"A 37mi tour through the roads around Whitewater State Park. Minimal paved roads with welcome descent at the end."
Gravel route from Smith St to W Saginaw Rd, Sanford, Midland County, Michigan
Gravel route on Redmond Grade Ln, Enterprise, Wallowa County, Oregon
"Gravel and Dirt access road used by Hay Farmers. Challenging in the beginning with a rapid ascent and many switch backs. "
Gravel route from Johnson Rd to River Rd, Junction City, Portage County, Wisconsin
"A nice rugged shaded section of Gravel."
Gravel route on Rautialantie
Gravel route from Sycamore Flats Mtwy to Sycamore Flats Mtwy, San Dimas, Los Angeles County, California
Gravel route on Prospect Heights, Santa Cruz, Santa Cruz County, California
"Park at the dog park at the end of Pacheco Ave and head east on Old Vinyard Trail (gravel) to Brockwood Drive (old paved & gravel road) past the archery range, up a steep climb to the Delaveage Frisbee Golf course. From there head north (right) 50 yards and veer left onto Upper Park Rd to the Top of the World Lookout. Descend on La Corona Trail to Enchanted Trail trailhead and head south (left) onto Branciforte Drive until Grant Street, turn right toward Ocean Street. Cross Ocean Street and take Felker St until it dead ends at the Santa Cruz Riverwalk bridge. Cross bridge and take a right on the Riverwalk until it dead ends at Hwy 9. Cross Hwy 9 at Golf Club Dr and ride to the entrace of Pogonip Park. Take Emma McCarey trail (singletrack) to U-Conn Trail (sigletrack) to Chinquapin Rd (gravel) 2 miles, past The Painted Barrels, to Empire Grade Rd. Cross Empire Grade Rd into Wilder Ranch. There are many gravel and sigletrack options to descend down to Hwy 1 so pick your poison. Once your reach Hwy 1 take the underpass to Wilder Ranch State Park to the Coastal Trail loop and return to Wilder Ranch State Park. Take the Bike path south back toward Santa Cruz. At the end of the bike path cross Shaffer Rf onto Mission St and take a right at Natural Bridges Dr at the Santa Cruz Bicycle Headquarters. Ride thru Natural Bridges State Park on the Monarch Trail and stop to look for nesting/mating Monarch butterflies during the fall migraion season. At the end of the trail take West Cliff Drive along the ocean and cut thru Light House Field singletrack and gravel back to West Cliff Drive, past the warf, along the Santa Cruz Beach Boardwalk and cross the bridge over San Lorenzo River. Turn right on East Cliff Dr, long Seabright Beach to the Natural History Museum, all the way to the Santa Cruz Harbour. Turn left at the Harbour on Mariner Park Way until it dead ends at Arana Gultch Trail. Take one of the various single track options to the north end of Arana Gultch Open Space Park to Mentel Ave north to Soquel Ave. Turn left at Soquel Ave to Morrissey Blvd and turn right. Cross Hwy 1 on overpass to Pacheco Ave back to the Pacheco Dog Park where you started the ride."