Gravel route on Ballahack Rd, Chesapeake, Virginia
"Need either a hunting or fishing license to use. "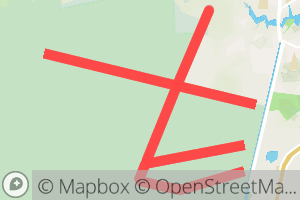 Gravel route on Martin Johnson Rd, Chesapeake, Virginia
"You can do ALL of this or only some of this. Unfortunately there is NO loop option. It's all out and back as ALL of these trails end at water. There is a small gate you have to climb through or over. It's there ONLY to prevent cars from getting there. This ride is completely legal! You'll see a welcome map once you get over it. DO NOT go after a rain event. It's a swamp and it will show you how swampy it can get when it does rain. There are NO facilities for bathroom or water anywhere on these trails. So bring what you need. If you go during the bug season wear/apply something that is going to reduce or prevent being a buffet for mosquitos! They get REAL bad! "