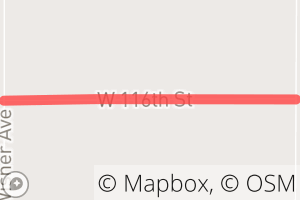 Gravel route from Wisner Ave to W 116th St, Grant, Newaygo County, Michigan
Gravel route from 112th St to E 120th St, Grant, Newaygo County, Michigan
Gravel route from E Fox Dr to E 110th St, Grant, Newaygo County, Michigan
"Multiple large farms share the land along this irrigation canal, operated by the Newaygo County Drain Commission. There are no signs anywhere indicating private property. "
Dirt route from 112th St to E 110th St, Grant, Newaygo County, Michigan
"Pretty good when dry, terrible when wet. Shared land between several agricultural owners."
Gravel route from S Spruce Ave to E 112th St, Grant, Newaygo County, Michigan
Gravel route from W 112th St to Green Ave, Grant, Newaygo County, Michigan
Gravel route from W 96th St to S Mundy Ave, Newaygo, Newaygo County, Michigan
Gravel route from Vine Ave to W 116th St, Grant, Newaygo County, Michigan
Gravel route from Wisner Ave to W 96th St, Grant, Newaygo County, Michigan
Gravel route from Ferris Ave to W 128th St, Grant, Newaygo County, Michigan
Gravel route from Cress Ave to W 116th St, Grant, Newaygo County, Michigan
Gravel route from W 112th St to Ferris Ave, Grant, Newaygo County, Michigan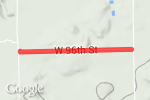 Gravel route from W 104th St to W 98th St, Grant, Newaygo County, Michigan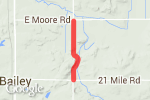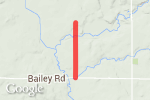 Gravel route from W 136th St to Rich Ave, Grant, Newaygo County, Michigan
Gravel route from E Bailey Rd to W S River Dr, Grant, Newaygo County, Michigan
Gravel route from Peters Rd to E Moore Rd, Grant, Newaygo County, Michigan